19 décembre 2012
Heureuse je suis d'avoir reçu mon paquet si poétique du Papillon!
J'osais à peine déballer chaque petite enveloppe (j'ai d'ailleurs gardé la page ancienne avec un poème titré Sagesse)
Dans mon cabas un petit accordéon et le calendrier 2013, je suis d'attaque pour la nouvelle année!
A visiter donc Le Magasin du Papillon
***
Happy I am to have received my poetic little parcel from the Papillon!
I did not want to damage any of the lovely packaging that was wrapping my order (I actually kept the vintage book page with a poem entitled Wisdom)
I bought a paper accordion and a 2013 calendar, bring on the new year I am ready!
You should definately visit Le Papillon shop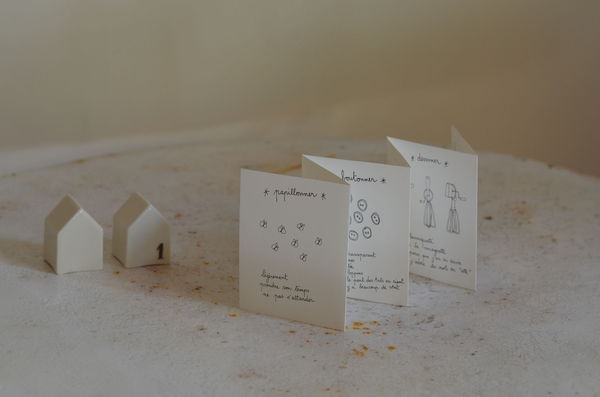 13 décembre 2012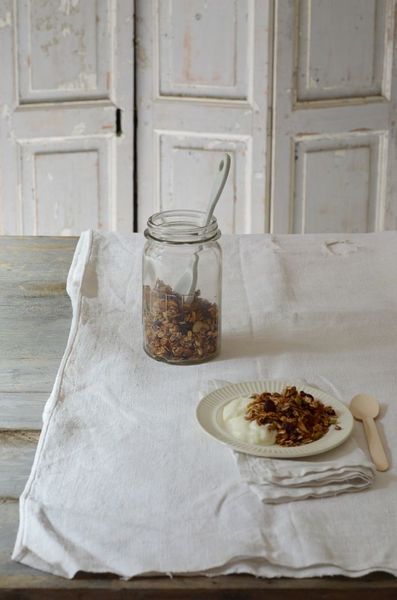 Je m'étais offert l'ouvrage des soeurs Marlette l'été dernier en France et avec notre nouveau four enfin installé dans la cuisine j'ai pu tester LA recette qui me faisait le plus envie depuis mon achat : le granola complet.
***
I treated myself to the Marlette sisters' book last summer in France and with our new oven being finally installed I was at last able to try THE recipe that almost sold me the book : the muesli recipe.
Une seule chose à dire MIAM. Alors dans le mélange on trouve des abricots secs (préf de préf), des graines de tournesol, de courge, un soupçon de cannelle. Je ne révèle pas tous les ingrédients non plus mais c'est juste très bon, très facile à préparer et très faciler à déguster... hum hum...
***
Only one thing to say YUM. In the mix there are dried apricots (favourites around here), sunflower seeds, pumpkin seeds, a little bit of cinnamon. I will not give it all away but let's say it is just very delicious, very easy to make and very easy to eat... hum hum...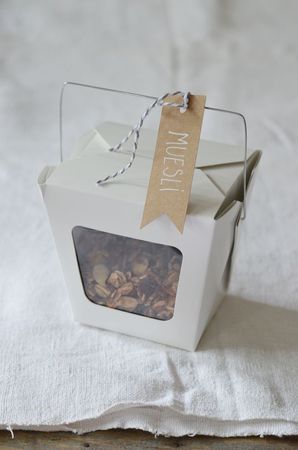 Mon seul conseil, doublez les quantités et offrez aux amis pour noël!
***
Mon only advice would be to double the quantities and give some away to friends for Christhmas!
12 décembre 2012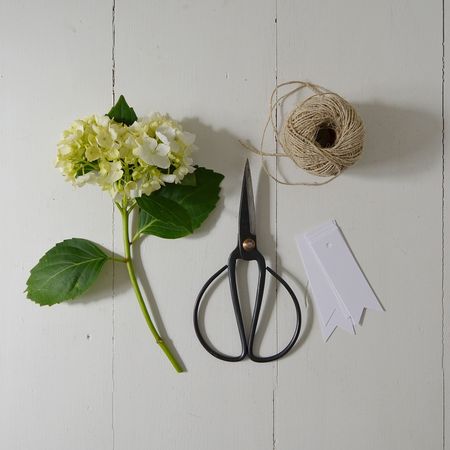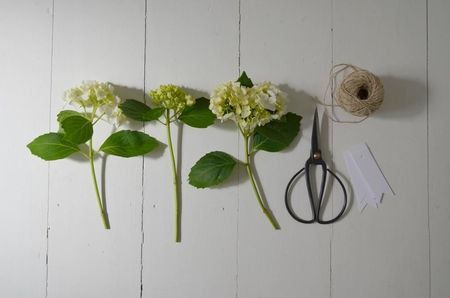 Il en faut parfois peu pour montrer sa reconnaissance, pour moi un bouquet du jardin veut tout dire et aujourd'hui c'est à vous que je souhaite le dédier!
J'ai répondu aux questions de Malvina dans sa sélection des blogs maisons, voici mon interview ICI.
Et franchement sans lecteurs cette interview n'aurait lieu d'être. Après tout ce chemin parcouru avec ce bout de blog je suis vraiment reconnaissante de la gentillesse de chacun et chacune, prenant le temps de venir me lire, de m'écrire, de s'intéresser tout simplement.
Un grand merci à tous!
***
You sometimes don't need much to show gratitude, for me flowers picked from the garden say it all and today I would like to dedicate this bouquet to all of you readers!
I answered Malvina's questions for her home blogs' selection, you can find my interview HERE (sorry it's all in French though!)
Honestly without readers this interview would not mean anything. This blog has witnessed so many of the major and not so major things that happened in my life and I am ever grateful for the kindness of you all, taking time to read me, write to me, be interested in me.
Thank you very much everyone!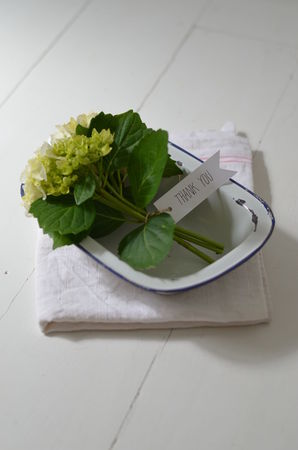 03 décembre 2012
De notre promenade ensoleillée du matin j'ai ramené des branches de sapin pour les fêtes qui approchent, mais surtout des brassées de fleurs tout juste écloses cueillies à l'ombre au bord de la rivière.
Les journées s'allongent, c'est l'été...
* * *
From our morning walk I brought back a few pine tree branches for the festive season now fast approching, but most of all armfuls of flowers picked in the shade alongside the river.
The days are getting longer, it's summer.
20 novembre 2012
Je ne sais pas vous mais moi le soleil me donne toujours une pêche incroyable... Si j'aperçois les rayons de mon lit le matin la journée est pratiquement gagnée.

Aujourd'hui soleil, donc pro-duc-ti-vi-té!
***
I don't know about you but as far as I am concerned the sun always gives me an incredible burst of joy... If I can catch the sunlights from my bed in the morning the day is pretty much set to be great.
Today was sunny, wich meant pro-duc-ti-vi-ty!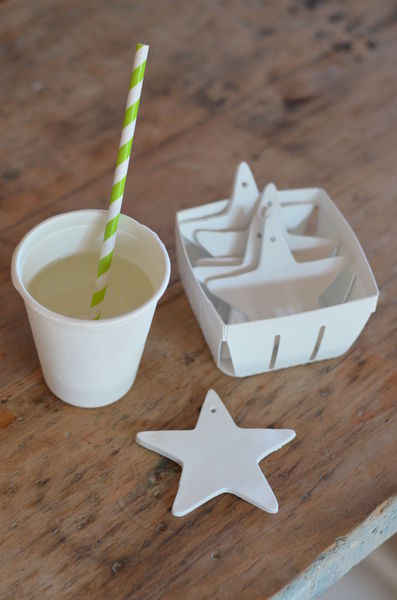 #1 - Des petites étoiles pour les fêtes qui approchent... découpées à l'emporte pièce de cuisine dans de la pâte durcissant à l'air. Le tout accompagné d'une limonade bien fraîche.
***
#1 - I cut some little stars using air drying clay and a star shaped cookie cutter. A fresh lemonade was the perfect companion of the crafty time.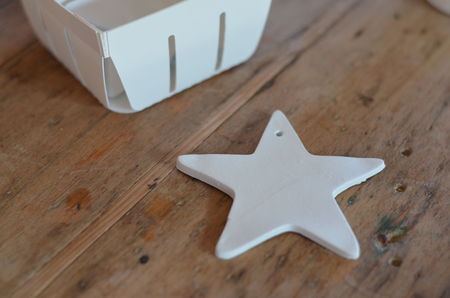 #2 - La dernière couche de peinture sur les planchers de la cuisine, on respire déjà mieux là dedans!
***
#2 - Last coat of paint on the kitchen floors, it already feels fresher in there!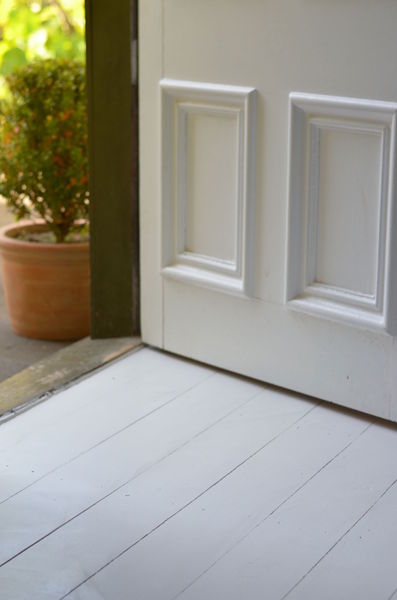 #3 - un tour dans le jardin en soirée quand il fait un peu plus frais et se régaler du spectacle : du vert à perte de vue!
***
#3 - A walk around the garden in the evening when it is a bit cooler, enjoying the show : green everywhere!
J'en redemande, monsieur météo nous annonce la même demain, j'espère...
***
I want more, the weather man says tomorrow will be the same, I am hoping...
26 octobre 2012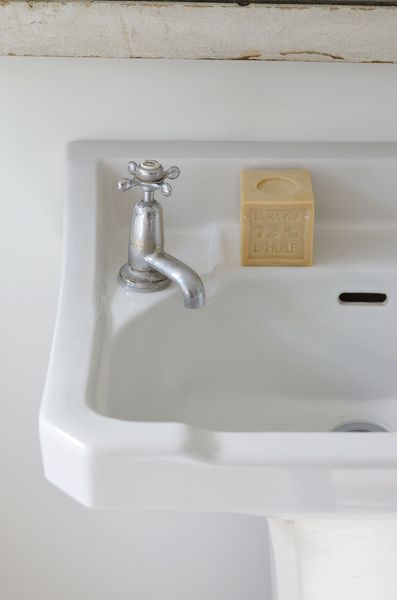 Il s'en passe du temps sans que je ne vous donne de nouvelles! Disons qu'ici on est très très très occupé!
Alors que la salle de bain est à peine terminée, la cuisine est déjà démolie et une des chambres est en phase peinture... ça n'arrête pas!
***
It has been a long while since I have given you an update! Let's say we are very very very busy around here!
When the bathroom is already finished, the kitchen is fully demolished and one bedroom is in the process of being painted... it doesn't stop!
Je partage donc avec vous quelques petits bouts de la dite salle de bain, plutôt simple et qui donne le ton pour le reste de la maison. On s'est enfin décidé, tous les planchers vont prendre un coup de blanc. Je vais vivre la serpillière au bout du bras mais le résultat est tellement chouette qu'on se lance quand même!
***
So today I'll share some pics of the bathroom, the style is very simple and is what we will be going for with the reste of the house. We have finally made a decision for the floors throughout the house and they will be painted in solid white. I am going to live with the mop at the end of my arm but the look is so cool we are very excited to do it anyway!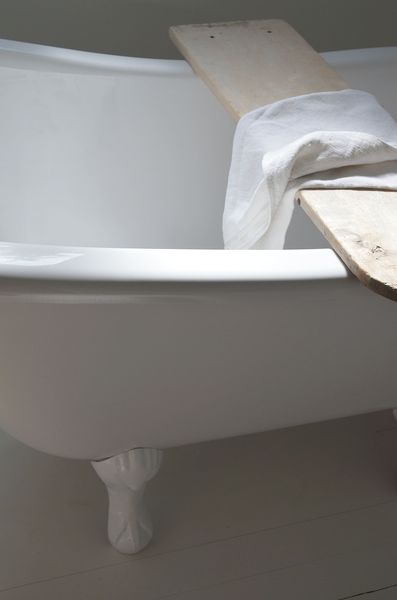 Baignoire = Pause confort après les journées de travaux.
***
Bathtub = Well deserved break after the days of home renovations.
04 octobre 2012
Une envie toute bête de rendre la corvée de courses un peu plus sympa! Un petit dessin à main levée, des lignes pas très droites et quelques découpes plus tard... tadam! Presque ça me donnerait envie d'y aller là maintenant tout de suite!
Non, je plaisante...
***
This idea came from a desire to help chores being a little more pleasant! A simple drawing, not too straight lines and a few scissor cuts later... chazam! I would almost want to go to the supermarket like right now!
No, just kidding...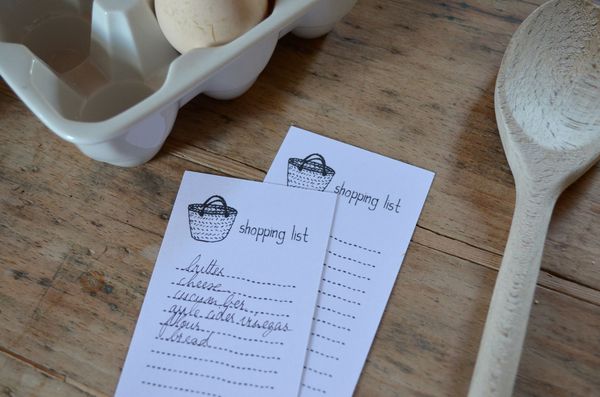 14 septembre 2012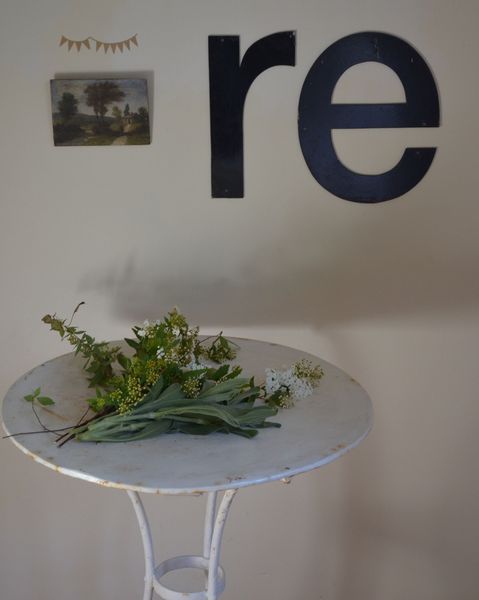 ahhh! Que ça fait du bien! Du soleil, les fleurs du jardin, je n'ai besoin de rien de plus!
***
Ahhh! It is so nice! Sun, flowers from the garden, I don't need anything else!
J'ai cueilli quelques branches fleuries de la haie et puis ce feuillage très doux qu'on appelle ici "oreille d'agneau". Confectionnés aussi des petits sachets pour les graines qui attendront encore un peu avant d'être semées.
***
I cut a few branches in bloom from a bush in the garden and the soft leaves of a "lamb's ears" plant. I also made little packets of seeds but I will wait a little longer before I put those in the garden.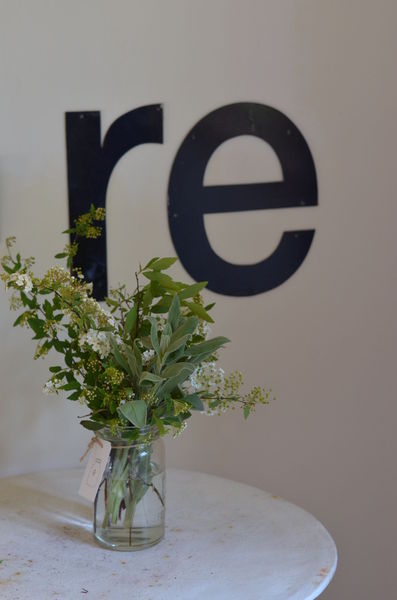 Le premier bouquet du jardin de la saison, ça sent bon les beaux jours, j'ai hâte.
***
The first bouquet of garden flowers of the season, it feels like lovely days are just ahead of us, I can't wait.
03 septembre 2012
Alors que nous fêtions samedi dernier et sous le soleil l'arrivée officielle du Printemps en Nouvelle Zélande, le temps s'est depuis bien gâté!
J'ai donc remisé la pelle et les semis pour plus tard, à la faveur des tisanes qui réchauffent, des cookies qui réchauffent (si si!) et des plaids qui récauffent aussi sur le canapé.
***
It's on a sunny and warm saturday that we all officially welcomed Spring in New Zealand, since then the weather has had a change of heart!
In place of my gloves and seedlings I am now warming up with a cup of tea, yummy cookies and a blanket on the sofa.
Un temps tout gris c'est une très bonne excuse pour "ralentir" et se poser devant un bon film, attendre que la pluie passe, rêver à ce qu'on fera demain.
***
A grey sky is the best excuse to slow down and watch a good movie, wait for the rain to pass, dream about tomorrow.
21 août 2012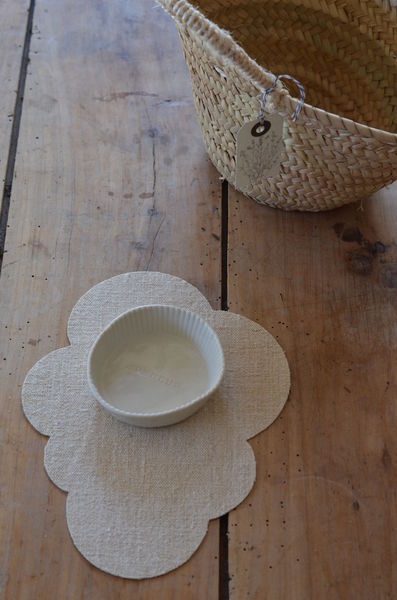 Empaquetés serrés, j'ai réussi à ramener beaucoup de mes souvenirs de vacances dans la valise. A l'arrivée rien de cassé et surtout la joie de tout redécouvrir et tout pouvoir enfin installer chez moi.
***
Tightly packed in my luggage, I managed to bring back lots of little things from these holidays. Nothing was broken, I had the joy of discovering everything once again but most of all to put it all around the house.
Bon il y a bien quelques bricoles que j'ai du laisser derrière moi (pour l'instant hein!) mais en tout cas les nombreux souvenirs de moments partagés ceux là ne prennent de place que dans mon coeur, et je me fais un plaisir de venir les y piocher quand bon me semble. Le meuble le plus ingénieux le coeur je vous dis!
***
There are still some things I have had to leave behind (for now!) but the many memories of the good times I have had only need room in my heart, and I pick and contemplate them whenever I want to. The heart is quite a smart furniture in a way!